TikTok community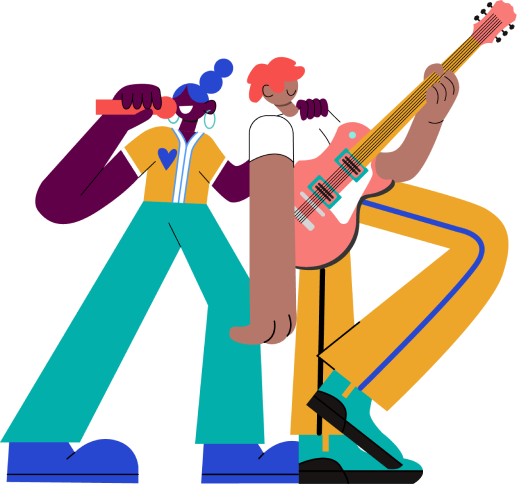 Be kind and postive online
TikTok is a community where you can make authentic videos and share your creativity with others. Supporting positive behavior results in a meaningful and enjoyable experience for everyone. Here are some ways to make TikTok a thriving, positive community.
Be a supporter! Whether you see an amazing idea, or find yourself laughing along with comedic creativity, you can leave a "like" and a well-meaning comment for creators. Your positive interaction may be the inspiration for their next creative accomplishment.
TikTok helps connect a rich and diverse community, where people are free to express their personal views. We ask that you always respect different voices and opinions.
If you have feedback and comments that would help create a better experience on TikTok, let us know. We're excited to hear your ideas to improve our community.

Take action against bullying and harassment
TikTok is committed to keeping our community safe and welcoming. We believe that feeling safe helps users feel comfortable expressing themselves openly and allows creativity to flourish. Join us in maintaining a healthy environment to help grow a positive community together.
The content you post is a reflection of your identity, so make sure that anything you post complies with our Community Guidelines and does not try to offend others or put your own personal information at risk.
You can be a positive contributor to the community through your content and comments.
Any form of cyber-bullying is not acceptable, including: videos, comments, emoji, or any other form. If you see something that violates our Community Guidelines, please report it immediately and ask for help from a parent or guardian. Reporting bad behavior helps us keep our community welcoming and safe.
You can also find other resources and tools on the TikTok website to help build a friendly and safe community.

What makes a good creator?
On TikTok, everyone can be a creator. Creators from all over the world have contributed countless authentic, inspiring, and creative videos, making TikTok the diverse and entertaining community it is today. Viewers love following creators they can relate to, so have fun and post what personally interests and excites you.