Understanding your audience

In order to grow as a creator on TikTok, it's helpful to understand your audience. Here are some of our top tips for connecting with your viewers and engaging your community.
Engage with viewers
Consider using fun and engaging introductory text in the first few seconds of your video. By helping viewers quickly understand what your video is all about, they're more likely to stick around and watch until the end.
There isn't a one-size-fits-all approach when it comes to video length. There are a lot of factors to consider, like what your video is about and what your audience enjoys. Consider experimenting with video length to see what works best for your audience. Your video analytics can help guide you in your decision as to the length of your videos, but no need to overthink it.
For example, suppose that every video you make is 30-45 seconds long. Then you check your analytics and discover your audience only watches 12 seconds of your videos. You may want to take this into consideration and try to understand how to better captivate your audience's attention.
Create a space
When you post a video or go LIVE on TikTok, find ways to engage with your viewers. For videos, comments are a wonderful way to interact with your audience, answer questions, and keep the conversation going. You can type out your responses or even reply with a video.
This may also help build your storyline. Imagine how it feels to have your favorite creator respond to your comment. It makes a world of difference, and that viewer may appreciate the connection and return.
When going LIVE, consider engaging with your audience by reading and responding to people who are commenting in the chat and giving shout-outs to people who engage with you during your LIVE stream. Over time, you may see a few familiar faces!
Remember, building a community takes time! By interacting with your audience, answering questions, and giving shout-outs, you build connections that are destined to last.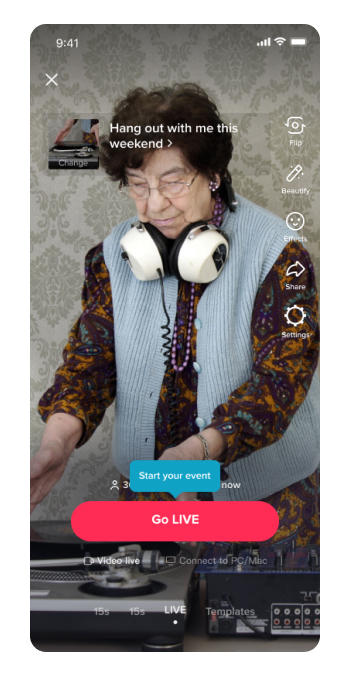 Be authentic
After getting to understand your community better, it may be tempting to try and create videos that cater to them. However, even though you may engage and take tips from your community, remember to create videos that are engaging to you as well. If you are interested, it's likely someone else will be too!
Tag us to share what you learned from the #creatorportal.