Developing your content strategy

Anyone can create standout videos on TikTok. By taking the time to understand the performance of your videos and measure their reach and impact over time, you can build a data-driven content strategy and create videos that are truly extraordinary. Analytics help you determine who is engaging with your videos, when your audience is most active, and which videos are the most engaging. Here are a few best practices to consider when developing the strategy for your content.
Make videos that stand out
Considering the format of your videos is an important first step in any content strategy. For example, we recommend posting vertical videos, which perform best on TikTok, as well as videos that are longer than five seconds.
You'll also want to consider your captions. A great caption can be just as captivating as the content of a video. Use the space in your captions to add context and share more about a video.
Finally, consider using creative effects and video tools to bring videos to life. From freeze-frames to voice-overs to Duets, the sky's the limit.
Understanding analytics
To access your analytics and gain more insights into the performance of your videos, first go to your profile and select "…" to open your settings. From there, tap "Creator tools" and then "Analytics."
When it comes to analytics, there are three main categories. Overview lets you see video views, profile views, and follower counts over the last 7 and 28 days. Content looks at individual performances for your trending videos in the last week. Lastly, Followers allows you to better understand who your audience is, where they're from, their activity throughout the day, and more.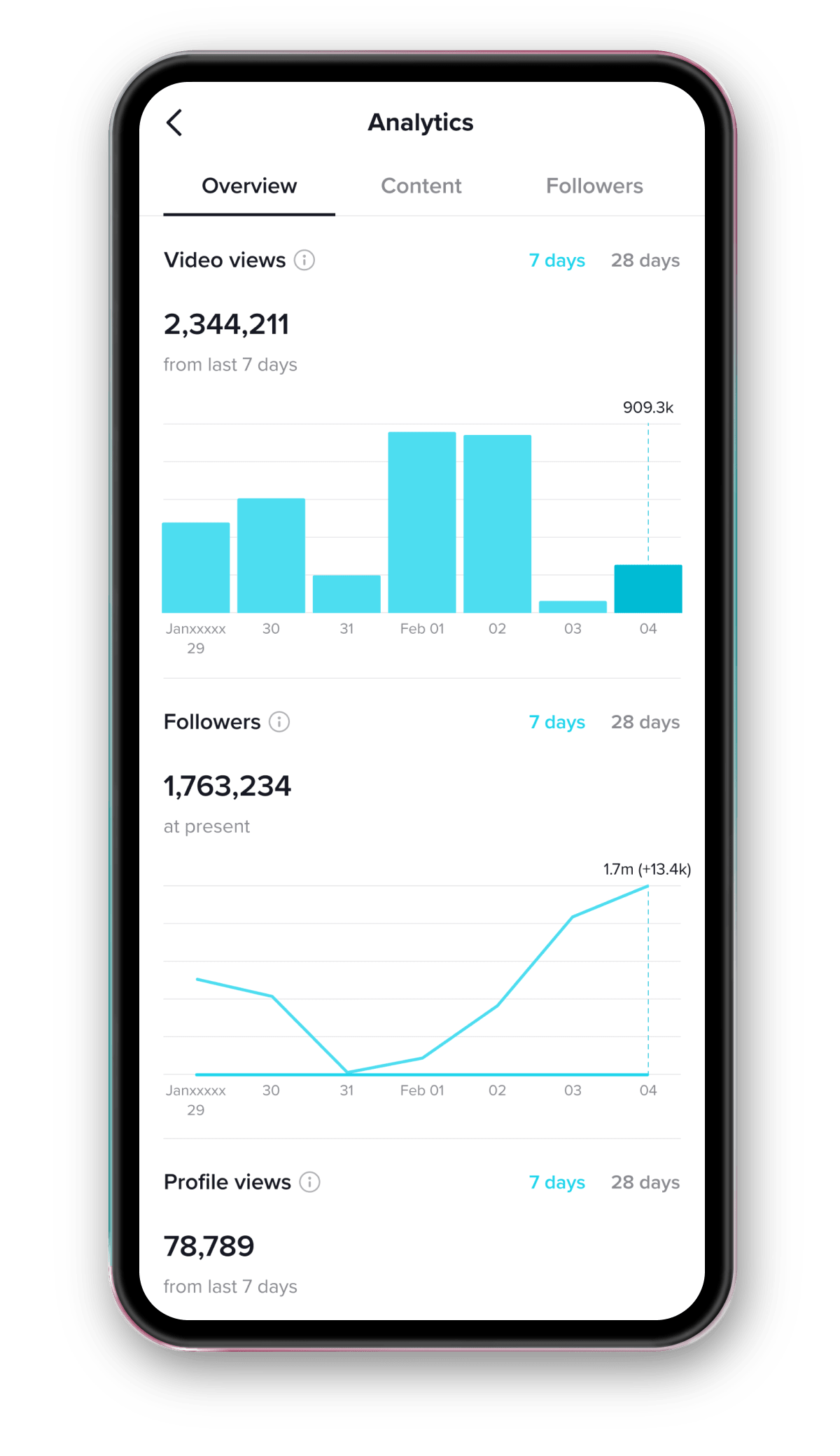 Using analytics
Rather than focusing on a single metric, consider making note of high-level trends in your analytics and how audiences are engaging with your videos. Keep in mind that capturing your viewers' attention early and maintaining it throughout makes for watchable, shareable videos.
The For You feed generally pulls content from videos posted within the last 90 days, and videos generally see a peak in engagement in the first few days. However, videos can continue to be recommended so long as viewers keep engaging with them. Remember that video performance extends over several months, so consider keeping your video up to give it time to develop.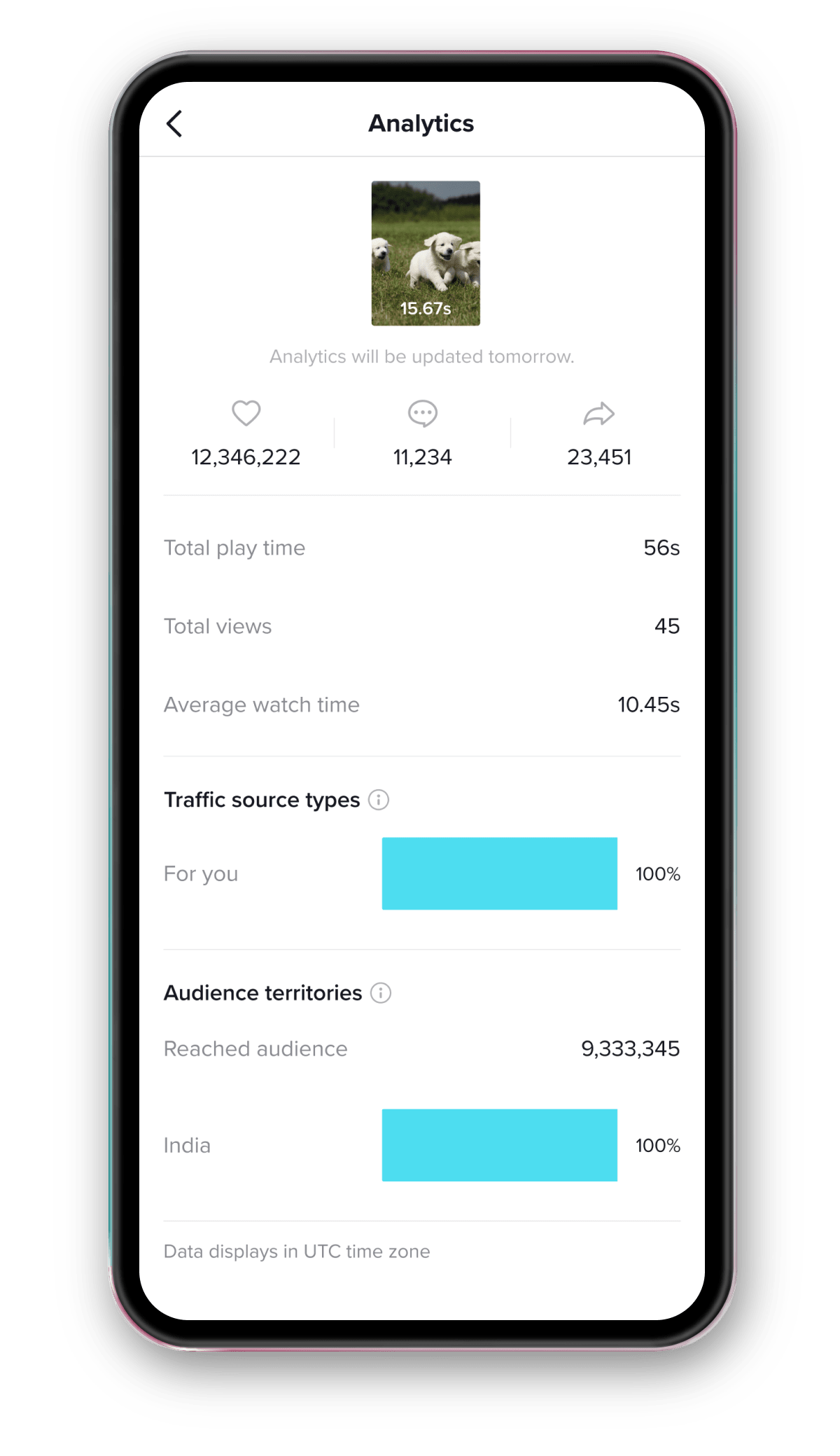 Connect with the right audiences
Once you review your analytics and learn what resonates, you can take that as a signal for what videos your audience enjoys or finds engaging.
Think about adding hashtags to your captions that are relevant to your videos so they're more likely to be found by the right audiences. Consider tagging another creator whose videos inspired yours or is relatable. You can also join in on trending hashtags that highlight trending topics or video challenges.
Adding sounds may help make your videos more discoverable and shareable. Sounds can connect your videos with viewers who love the dances and challenges that go with the songs and sounds made popular on TikTok.
Here's what we recommend: Experiment, be creative, and post different kinds of videos to see what resonates.
Tag us to share what you learned from the #creatorportal.