Elements of a TikTok video

A TikTok video may seem simple, but there are actually a lot of moving parts. This post will cover some of the elements that go into a TikTok video, including the look, the sound, the story, and the details.
The look
Let's talk about the "create a video" icon. When you open the app, you'll see the "+" icon at the bottom middle of the screen. Tap on that icon and voilà! You can now get started creating your own TikTok videos.
If you've browsed your For You feed, you might've noticed that TikTok videos have a particular look and feel. They're often quick to the point, visually interesting, and created by real people. Here are some best practices to help you achieve the look that resonates on TikTok.
Embrace the full-screen, vertical experience. If you're used to filming in landscape mode, this might be an adjustment, but TikTok is all about vertical video. So think about ways to tell your story in a vertical setting.
Be mindful of your framing and spacing. That includes having your image centered or not having it covered by the TikTok icons or anything else.
A strong opening shot can be vital to grabbing a viewer's attention. Consider having something early on in your video to spark people's interest.
On TikTok, the level of production you put into videos is entirely up to you. Whether you're shooting with professional grade equipment or with your cellphone, both can make for excellent TikTok videos.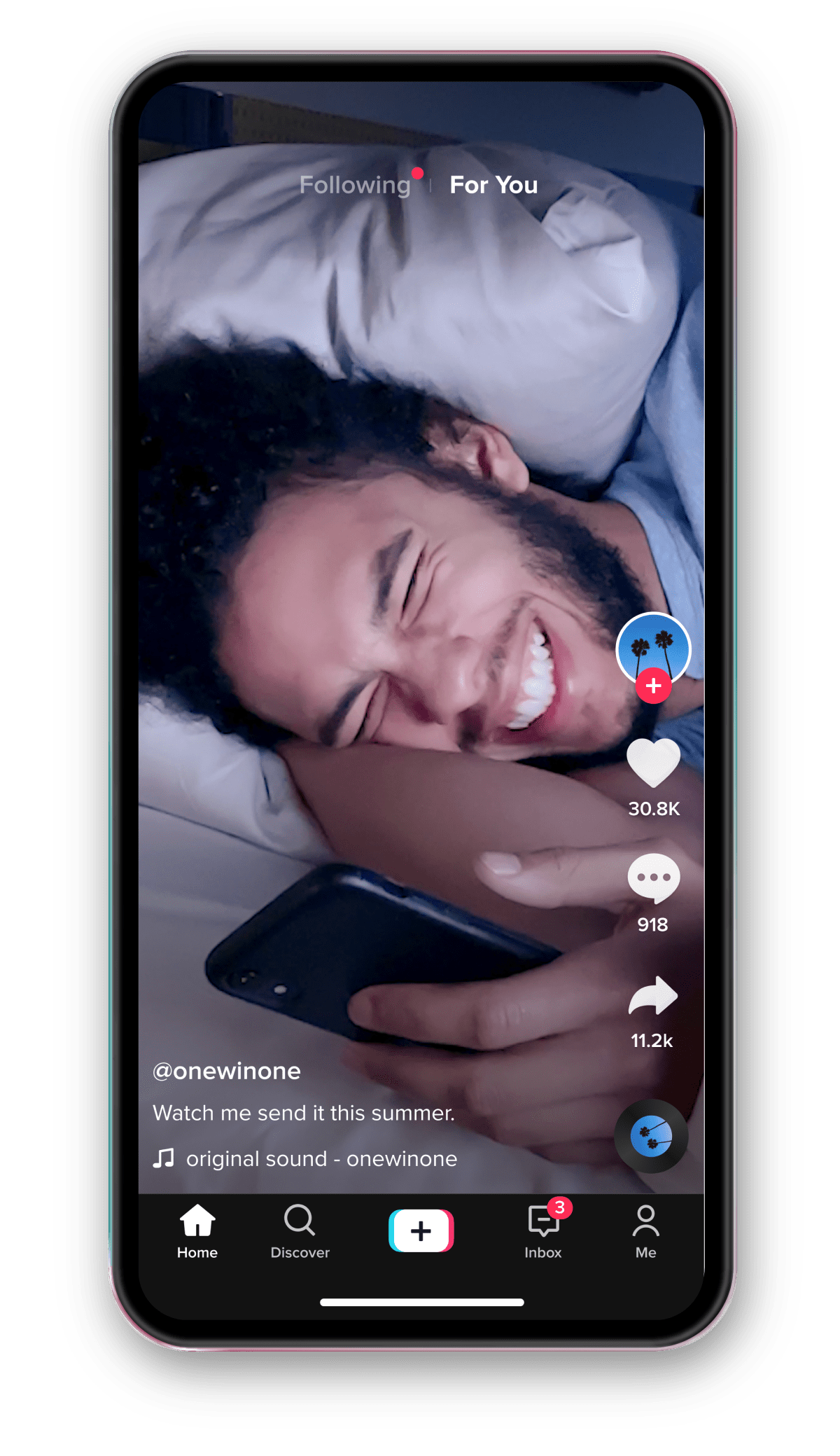 The sounds
When it comes to making a good TikTok video, what viewers hear is just as important as what they see. That's why TikTok has a massive library of songs and sounds to accompany your videos.
Think about what sound will complement your video. Maybe it's a sound associated with a trend. It can also be original audio you've shared that's perfect for your story.
The story
Storytelling is at the heart of TikTok. And a good story can come from anywhere. You can create a compelling TikTok video about a DIY project, a beauty tutorial, or even just a day in your life.
Some best practices include structuring your videos like a story with a beginning, a middle, and an ending. You want your viewers to stay with you until your video ends, so really think about innovative ways to tell your stories.
The details
You can help your videos resonate with a few key details that make discovery that much easier. Think about writing clear descriptions in your videos so viewers can quickly understand what you're trying to say. Consider using relevant hashtags to make it easier for viewers to find your videos.
Tag us to share what you learned from the #creatorportal.