Understanding your analytics

Now that you understand content strategy, let's dive deeper into TikTok analytics. In this post, we'll uncover how to track the performance of your videos on TikTok.
Accessing analytics
If you want to access analytics, simply head to your profile, tap the three dots, choose "Creator tools," and select "Analytics."
Checking your analytics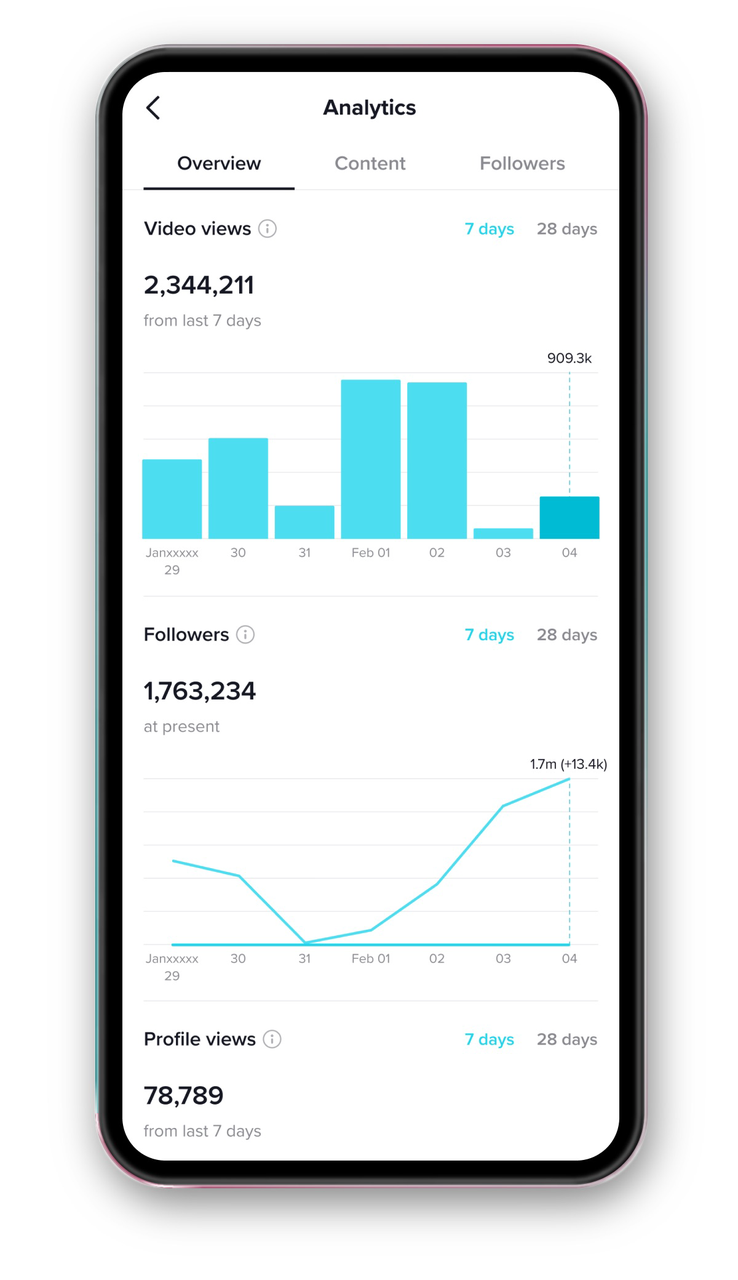 As we discussed previously, analytics are organized into three main categories: Overview, Content, and Followers.
Under Overview, you will be able to see follower growth, video views, profile views, likes, comments, and shares over the last 7, 28, or 60 days, or a custom date range up to 60 days.
Within Overview, the Engagement section allows you to better understand your video performance using metrics such as likes (the number of likes your videos received in the selected date range), comments (the number of comments your videos received in the selected date range), and shares (the number of shares your videos received in the selected date range).
If you want deeper insights, dig into the Content tab for extended data and analytics for each video you post. This is where you'll find information such as total views, total likes, comments, shares, average watch time, watched full video (percentage of viewers who watched the entire video), traffic source type (where viewers found your videos, including your profile, the For You feed, etc.), and audience territories. All Content metrics are available for the last 7 days only.
The Followers tab highlights insights about the community you've built on TikTok. This includes information like where your audiences are from, times of the day or week when followers are most active on TikTok, and the change in follower growth compared to the previous period. If you scroll past the Followers graph, you can observe your profile views, toggling between a 7-day and 28-day view.
Creators with LIVE access can also view their analytics (for the last 7 or 28 days) on the LIVE tab, home to information like total views, new followers, total time, Diamonds earned in the last 7 days or 28 days, and more.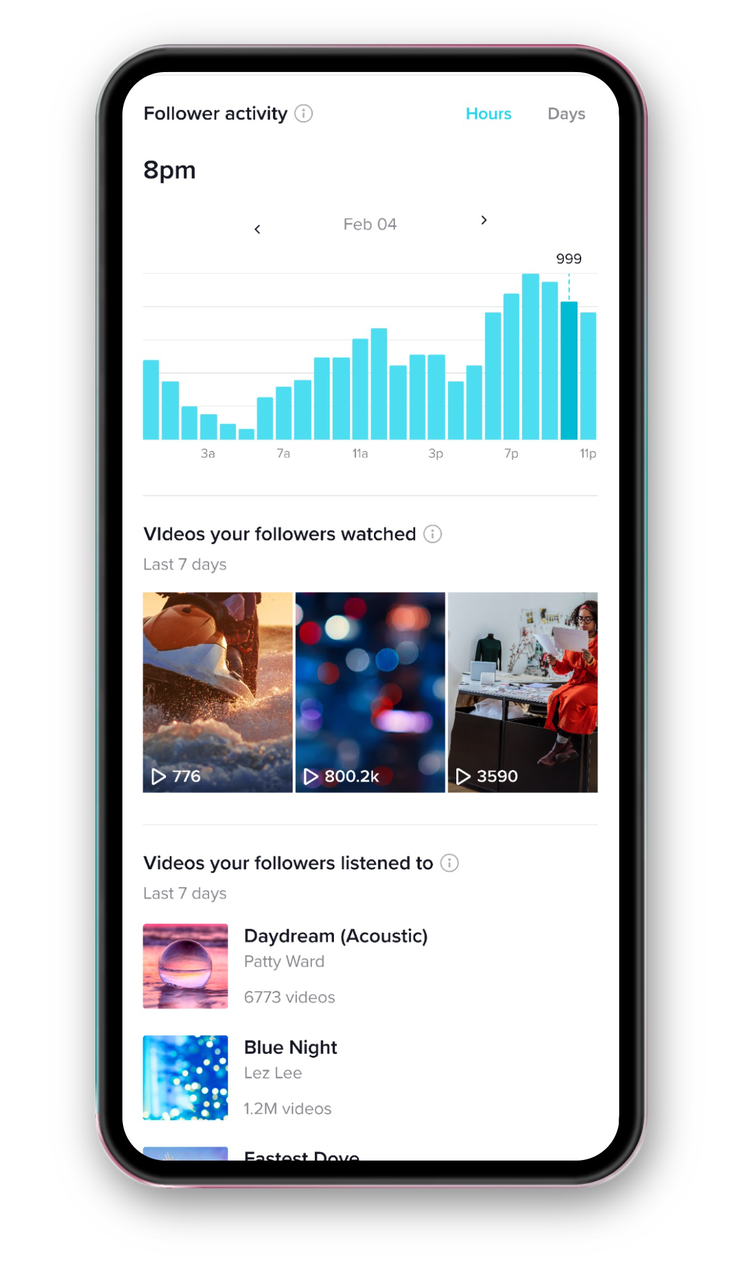 Interpreting your analytics
While analytics are helpful in understanding the performance of your videos, you don't need to create future videos based primarily around them. It's best to consider the bigger picture, lean lightly on analytics, and use them as a source for insight rather than strategy.
If one of your videos performs differently than others before it, keep in mind that fluctuations are normal. Review your analytics to note differences in watch time and other factors to determine what works for your viewers. Analysis like this is helpful in understanding what captures your audience's attention and what you can do to share videos that resonate.
Experiment with your videos
Remember, experimentation is an important part of the creation experience on TikTok. You may consider posting videos of different kinds with different sounds to gauge what viewers like most, and you can start by connecting your data to real changes that can make your videos shine.
Tag us to share what you learned from the #creatorportal.