Pronouns in Profile & LIVE Events

It's a new calendar year, which means even more new and exciting product updates here at TikTok. And in 2022, we have some really innovative updates coming that will elevate your profile and content. Here are the newest additions to our platform and how to use them, to help you grow as a creator.
Pronouns in Profile
All TikTok users can now add up to four pronouns from a pre-selected list on your profile. Share your own pronouns so everyone on the platform knows how to refer to you with ease, specificity, and care.
Share Your TikTok LIVE Event
Want people off TikTok to know about your upcoming LIVE Event? Creators on TikTok can now share scheduled LIVE Events to external platforms. The sharing panel also includes In-App sharing, as well as other options. Select the "add" link to your videos and then copy the link.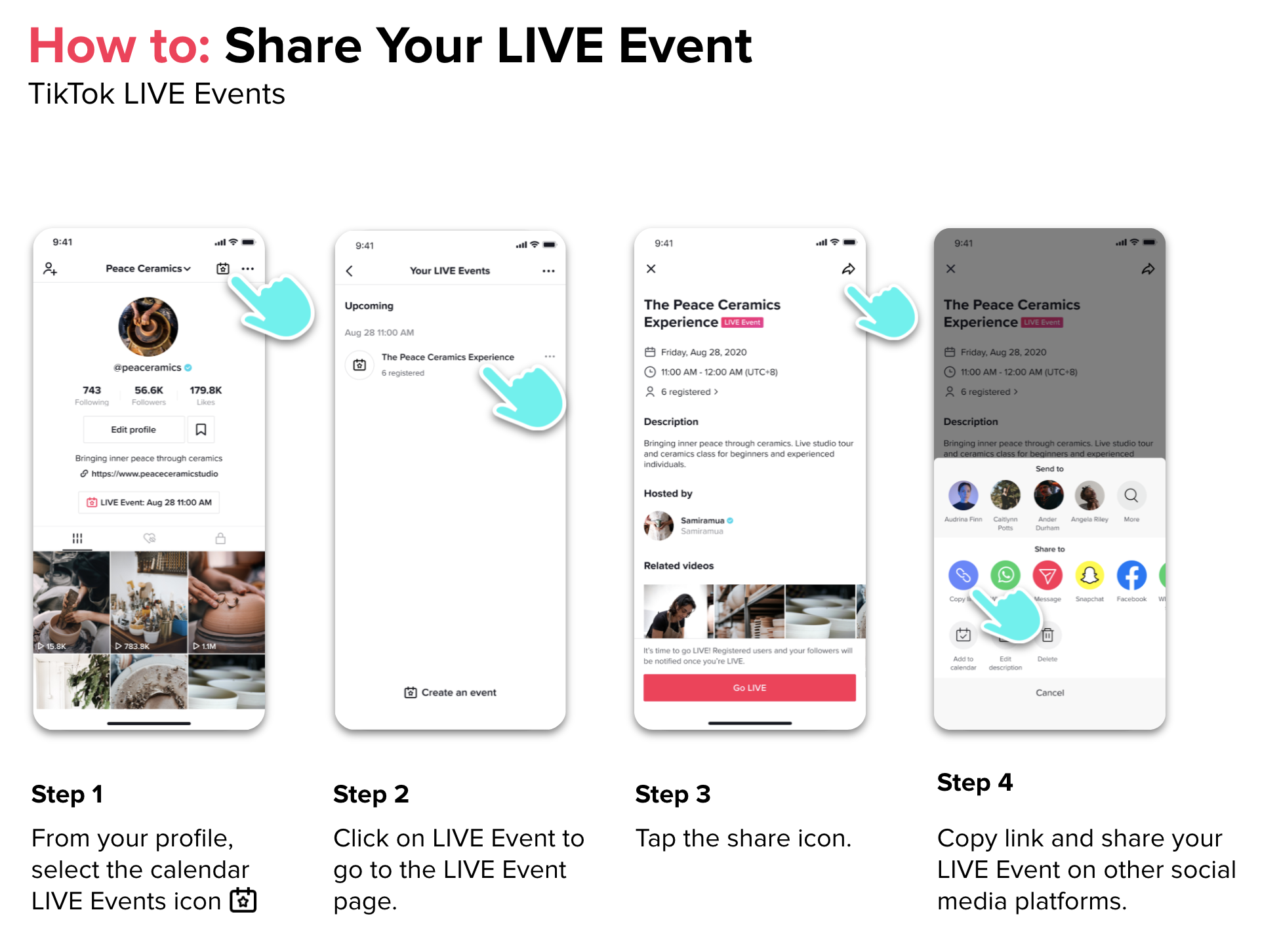 On each TikTok video, you'll also see a variety of icons. The first icon with the creator's profile picture and "plus" sign located at the top of your feed will take you to that creator's profile. You can "follow" and find more information about that creator there.
LIVE Multi-Guest Updates
You're in total control of who is a guest on your LIVEs. We've made some updates to our LIVE Multi-Guest feature so you can have better control over who can join your sessions. Now, you can turn off receiving invites and have the ability to only allow follower invites during your LIVEs. To use, select the appropriate toggles within the multi-guest tab of LIVE settings.
Video Links in Captions
You can now link to your other TikTok videos in captions! To use the feature, click "@ Videos" in the "Post" page, and select whichever video you'd like to link.
Tag us to share what you learned from the #creatorportal.