The Objective
Rexona, a leading deodorant and antiperspirant brand of Unilever, launched a new line of products to help teens in Russia enjoy a sporty and vibrant lifestyle during summer. To raise awareness of the new product, Rexona wanted a viral campaign that could resonate with younger consumers.
The Solution
Rexona launched a Hashtag Challenge (#RexonaChallenge) with a top influencer, Kate (i.e. Катя Адушкина), to demonstrate how to participate in the challenge by dancing with Rexona. Kate also composed a rhythmic TikTok-style pop song as the Branded Music for this challenge.
This challenge featured 16 influencers, each influencer with a unique style and interpretation of the music, bringing ingenuity to the challenge and inspiring user creativity. Besides leveraging influencers' popularity, Rexona offered fabulous prizes to participants, fueling a second wave of buzz during the launch period.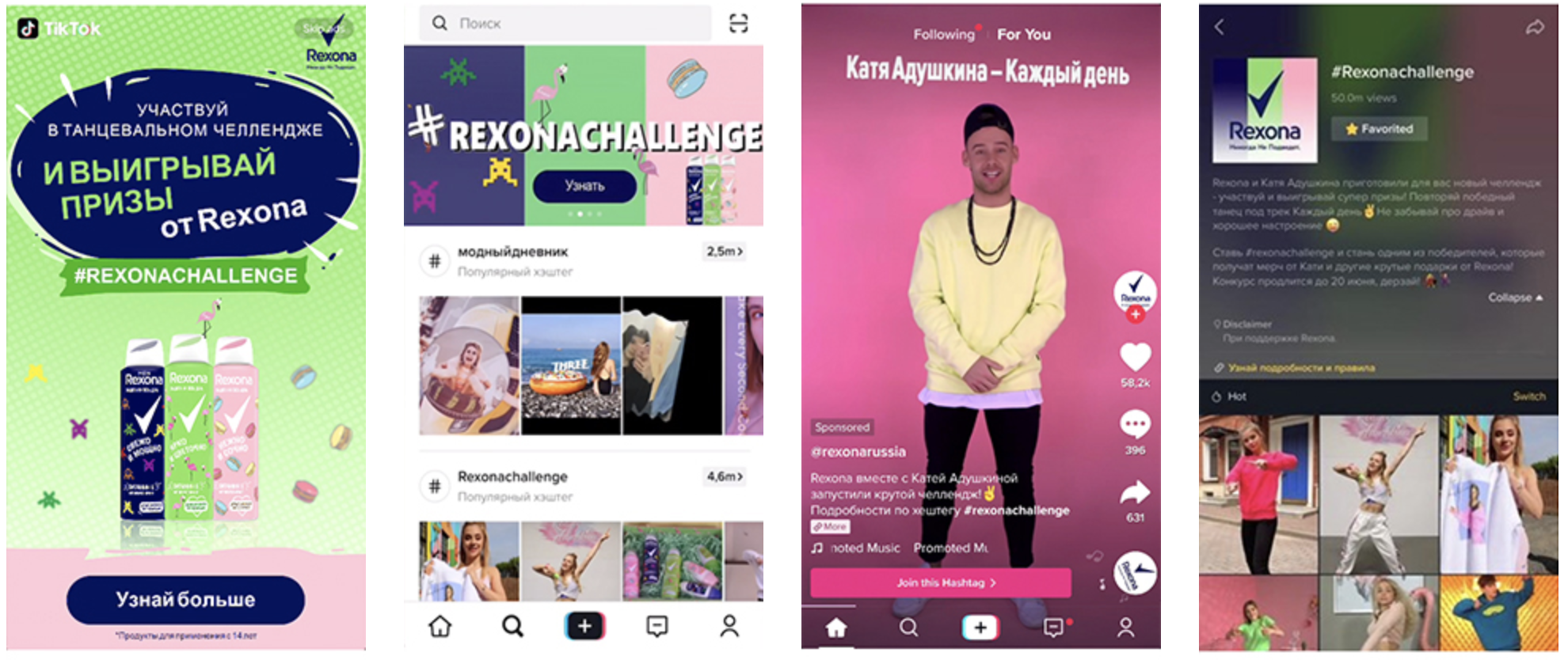 The Results
Rexona witnessed active participation and high relevancy from user-generated videos: it generated approximately 93 million video views in just 6 days. Users generated more than 156,000 videos and Rexona's new business account on TikTok gained more than 14,000 followers.
*This campaign was under the execution of a local Russian MCN agency named "PC".