The Objective
Pocky is the perfect snack to share with anyone at any time. Because of Pocky's iconic shape, every November 11th (11.11) in Japan is "Pocky & Pretz Day". To liven up Pocky Day and build a closer relationship with young consumers, Pocky sought a marketing solution to raise brand awareness and spark more brand engagement among digital natives.
The Solution
Pocky initiated a branded Hashtag Challenge, #ポッキー何本分体操 (PockyHowManyGymnastics), to achieve its objective.
The highlight of the challenge is the customized Branded Music, called "How Many is Your Happiness?". It quantified happiness into numbers of Pocky sticks and conveyed the simple message: the more Pocky sticks you have, the happier you are.
To showcase the campaign to fans, influencers demonstrated the finger dance. The dance compared fingers to Pocky sticks and challenged users to show the right number of fingers in sync with the lyrics. The music gradually sped up as the number of Pocky increased from 1 to 100 during the 15-second video.
By skillfully incorporating product elements into the background music, the tactful challenge was able to persuade users to participate and propel the brand to go viral on TikTok. This helped build user familiarity with the product leading to a greater intention to purchase.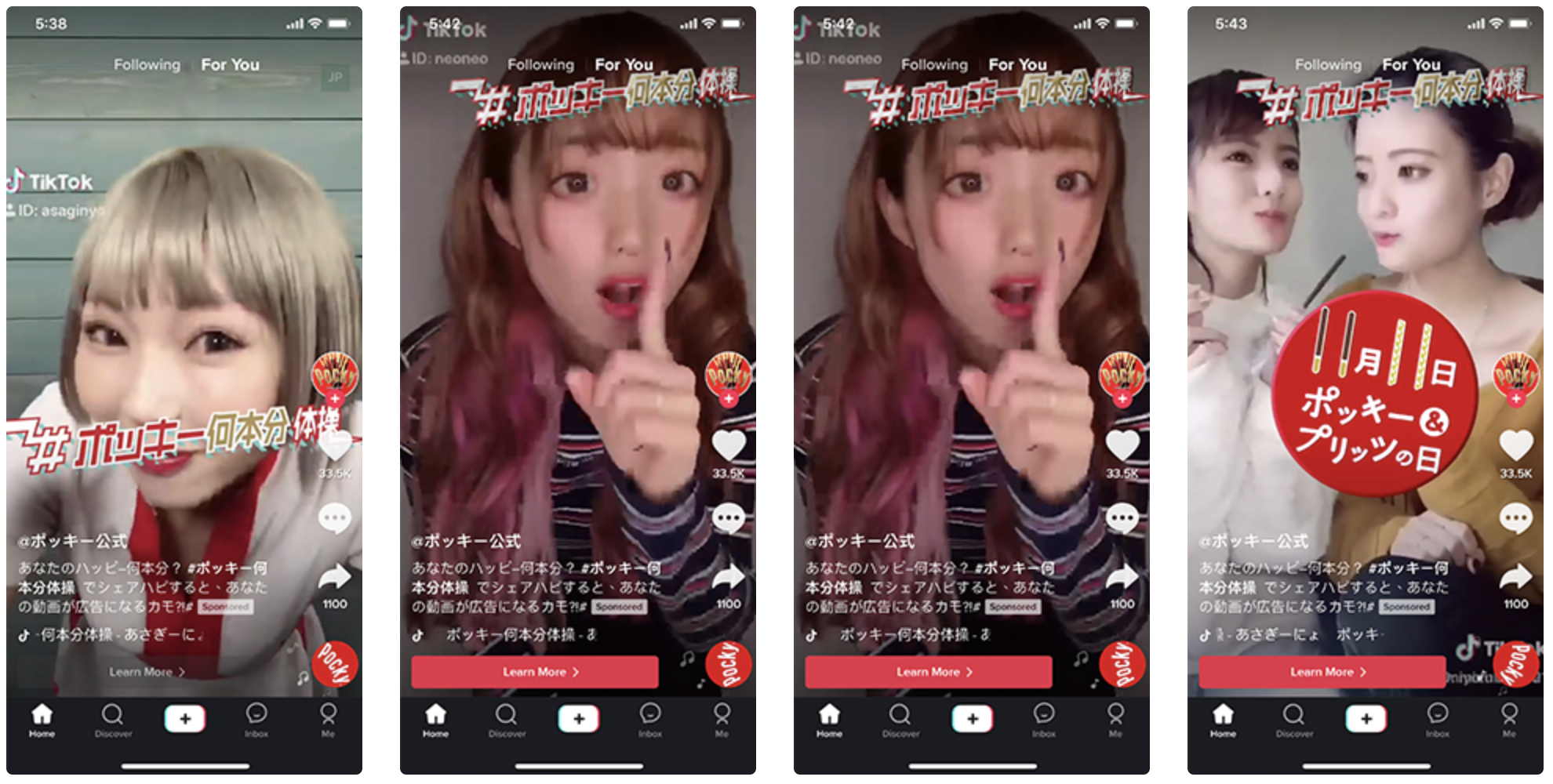 The Results
The challenge resulted in 27.3 million views of videos with campaign hashtags, and over 23,600 user-generated videos were posted. For just a 5-day period, this was an incredible achievement.