The Objective
A new twist on a product requires a fresh way to advertise. With the debut of "My Swag" limited edition face wash in India, Clean & Clear wanted to increase their brand and product awareness among female teens across India and invite them to engage with the brand by showcasing their diverse personalities.
The Solution
Clean & Clear have launched a Hashtag Challenge (#UnbottleApnaSwag) featuring 5 bottle packaging styles corresponding to 5 personality types: Fun, Carefree (Bindaas), Studious (Padhaku), Talkative (Bakbak), and Foodie. Girls were invited to identify with a personality type and showcase unique content online.
To personalize the 5 personalities on "My Swag" Bottles, Clean & Clear released 5 rap songs and enlisted 5 top female influencers (each with 1+ million followers) to spearhead the challenge and inspire users to get started. Users can then choose a song and share their own content to show their personality to the world.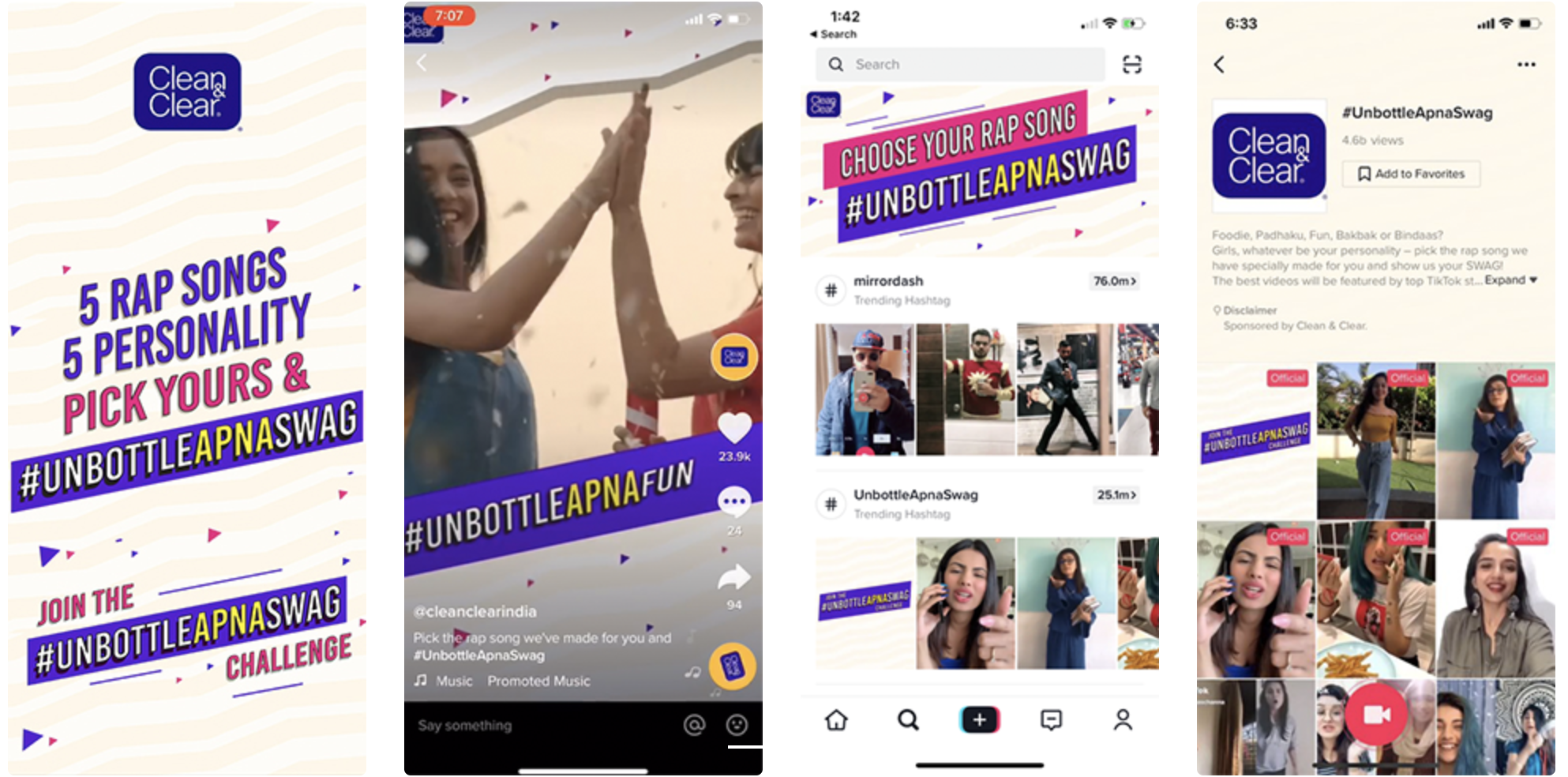 The Results
With more than 1.96 billion video views, 172 million likes/comments/shares and 2.62 million user-generated videos from the Hashtag Challenge, with Clean & Clear's official account following increasing by more than 10.4K, this was one of the most successful Branded Hashtag Challenges in India to date.
---
You may also like: Makeup & Beauty case studies
Sign up to start advertising on TikTok within minutes
Learn more about TikTok Ads Manager