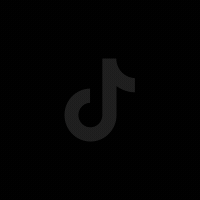 Thank you for considering our expertise at the Moisture Factory for your hair care needs. We understand that maintaining healthy and beautiful natural hair can be a challenge, which is why we highly recommend incorporating protective hairstyles into your hair care routine. These hairstyles offer numerous benefits that can help you achieve your hair goals while minimizing damage and promoting hair growth.
First and foremost, protective hairstyles provide a shield for your hair, protecting it from external factors such as harsh weather conditions, excessive heat, and friction from styling tools. By keeping your hair tucked away and minimizing manipulation, you reduce the risk of breakage and split ends. This allows your hair to retain length and grow stronger over time.
Another advantage of protective hairstyles is the ability to retain moisture. Natural hair tends to be more prone to dryness due to its unique texture, which can lead to brittleness and breakage. However, protective styles help to lock in moisture by reducing exposure to the elements and preventing the loss of natural oils from your scalp. This moisture retention promotes healthier hair, enhances elasticity, and reduces the need for frequent washing and styling, which can further strip your hair of its natural oils.
Furthermore, protective hairstyles offer versatility and convenience. They can be styled in various ways, such as braids, twists, buns, or even wigs, allowing you to experiment with different looks while giving your hair a break from constant manipulation. This versatility also means less time spent on daily styling, giving you more freedom to focus on other aspects of your life.
Lastly, protective hairstyles promote hair growth. By minimizing breakage and retaining moisture, your hair can thrive and grow at its optimal rate. Additionally, protective styles often require low manipulation, reducing the risk of damage caused by excessive combing, brushing, or heat styling. This allows your hair to flourish and reach its full potential.
At the Moisture Factory, we specialize in creating and maintaining protective hairstyles that not only protect your hair but also enhance its natural beauty. Our team of skilled stylists will work closely with you to choose the most suitable protective style based on your hair type, length, and desired outcome.
In conclusion, incorporating protective hairstyles into your hair care routine can provide numerous benefits, including reduced breakage, increased moisture retention, versatility, convenience, and enhanced hair growth. We are confident that by embracing these styles, you will see a significant improvement in the health and appearance of your natural hair.
We look forward to assisting you on your hair care journey and helping you achieve the beautiful, healthy hair you want
#themoisturefactory