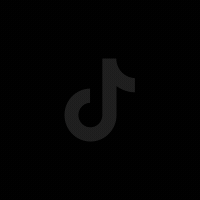 This will change your life! ✅💯🧠👩🏽‍🎓
-
Step 1 - Identify Triggers🚨‼️
The next few times you procrastinate, instead of being hard on yourself and feeling guilty, use it as a learning opportunity. Analyse and reflect on WHY you chose to procrastinate.
Were you overwhelmed? Mentally/Physically exhausted? Bored/Not stimulated enough?
Were you at home or with friends? Was it Math or English or Science?
Start to learn WHY, WHEN and WHERE you procrastinate, so that you can initiate strategies that are specific to you.
Similarly, you can also think about instances where you DIDN'T procrastinate, and why/when/what that was.
Step 2 - Break Tasks Down into Smaller, Less Overwhelming Steps 📝📈
Whether this is an assignment over the next few weeks, or just a set of textbook questions, break down the task into smaller, achievable, less overwhelming steps along with a timeline of when you plan to complete it. 
For example: 
An essay - Draft (due Monday), Introduction (due Wednesday) etc.
Homework Questions - Questions 1-5 (by 11am), Questions 5-10 (by 1pm), Extended Response (by 3pm). 

Breaking it down will also allow you to be able to "tick" things off, giving you a stronger sense of self-efficacy.
Step 3- Find a Study Partner To Hold Yourself Accountable 👯‍♀️
The ideal partner will be just as, if not more, motivated than you. They will be the person you call when you feel yourself slipping, and will not be afraid to give you some tough love to help you get back on track. Likewise, you should do they same for them.
You could also meet up and study together as another form of accountability, helping each other stay off your phone/social media.
Finally, share your study hacks/productivity tips, SUPPORT & EMPOWER each other and CELEBRATE your successes.
Step 4 - Forget About Being Perfect 👏🏽
This made the BIGGEST difference to me, especially for essays and other creative projects.
Remind yourself that whatever you're working on is only a DRAFT.
You can come back to perfect it later, but in order to do so, you first need to get it DONE.
This means that it doesn't, and it definitely won't, be perfect. But that's OKAY.
-
#studytok
#studyhack
#procrastination
#studentproblems