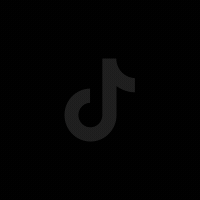 Hi everyone! I've been waiting and am so excited to finally share this method of growing oyster mushrooms on TP🧻! While this did not have a high yield, watching the process was fun and educational for our family! Hope you enjoy this short video and let me know if you give it a try sometime! The information is below. Thanks to
@fieldandforestproducts
for the inspiration! 🍄❤️
Grey Dove Oyster mushrooms (Pleurotus ostreatus) 🍄🍄
1. Boil water in a large pot and remove from heat.
2. Place a roll of TP in the hot water until fully saturated. Remove TP and place on a cooling rack to drain. Allow it to cool.
3. Put the roll in a filter patch bag.
4. Pour some grain spawn into the center of the TP roll.
5. Close the bag with a rubber band above the filter patch.
6. Place the bag in an area with a temperature between 65-75 F. We placed them in the hallway closet. This is the incubation period which took about 4 ½ weeks.
7. To stimulate fruiting, place the bag in the refrigerator for 2 days. 
8. Take the bag out of the refrigerator and remove the rubber band to allow air circulation. 
9. We misted the bag 2-3 times daily. We harvested the mushrooms after 7 days from removing the bag from the refrigerator. The process took approximately 6 weeks from preparation to harvest.
#p
#pleurotusostreatus
#o
#oystermushrooms
m
#mushrooms
f
#fungi
g
#growingyourownfood
#f
#fungus
mycellium