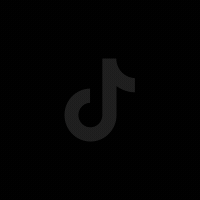 Healthy, easy and low carb! This cheesy risotto is life changing!!!
Check out the recipe and instructions for this delicious meal, made in only minutes, below!
I found all the ingredients I needed for this recipe using Metro's My Health, My Choices program! I am SO EXCITED to have teamed up with them because this program is designed to make shopping, reading nutrition labels and finding the right food for your lifestyle EASY and CLEAR to understand. They have over 50 attributes to help you understand from high protein, low carb, organic and so much more!! When in store, all you have to do is scan the product barcode (or look for shelf-labels) and voila, a foolproof way to learn more about the product in front of you.
INGREDIENTS:
- 1 onion diced
- garlic diced
- 2 packs frozen cauliflower rice
- 1 cup chicken broth
- cooked & shredded chicken
- broccoli (I quickly cooked mine in air fryer before adding)
- cheddar cheese
- Basil
- Garlic Powder
- Salt and Pepper
INSTRUCTIONS:
1. Dice onion and garlic.
2. Add olive oil to the pan along with onion, saute for 1-2 minutes then add garlic for 1 minute.
3. Add 2 bags of frozen cauliflower and cook on medium heat for 5-8 minutes.
4. Once cauliflower rice is cooked to perfection, add 1 cup of chicken broth along with cooked broccoli (I did mine in the air fryer but you can also steam), shredded, cooked chicken and remaining spices.
5. Add shredded cheddar and cover the entire top layer. I then put my pan in the oven for 2 minutes on a broil OR you can simply cover pan and let the cheese melt perfectly.
6. Lastly, ENJOY your low carb, high protein cheesy and delicious risotto!
My Health, My Choices is a game changer!! Enjoy Squadies!!
#MetroOntario
#MyHealthMyChoices
#EasyRecipes
#FoodHack
#quickmeals