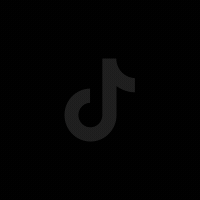 📣 ANNOUNCEMENT: Reviewing City Data on Homelessness & Interim Housing 📣
What challenges do LAHSA & the City face in getting & providing data on interim housing (temporary housing)? 
We're starting a review into this topic this month.
Our plan is to release the report this summer.
-
We're also working towards broader goals:
📈We're collaborating with others to create a centralized dashboard of up-to-date homelessness data.
🏘️And we're assessing what it takes to get unhoused community members housed permanently
-
❓Answers we seek include:
- How complete are shelter bed locations & #'s?
- For those helping unsheltered people find placements, what info do they lack?
- What issues hinder collecting & sharing better data?
- What's needed to make up-to-date interim housing data possible?
-
💡Currently, the City is in the dark about a lot of homelessness-related information.
The City had no comprehensive system in place to track homelessness spending before we took office two months ago. 
The data that does exist is scattered across different organizations with no throughline. 
-
📊We're working on centralizing homelessness data.
And monitoring homelessness spending in real-time. 
All in a public, accessible database.
A single dashboard with standardized metrics that every agency can work from is called for by the homelessness emergency.
-
🏡We're also working to identify & boost efforts on permanent housing:
We'll be announcing an assessment of efforts to achieve our community's ultimate goal of getting people into permanent housing soon.
-
🤝 We'll use our findings & resources to further help & support LAHSA's management, the Inside Safe initiative, & homeless service providers succeed in all efforts to provide housing for Angelenos in need. 
#LAController
#ControllerMejia
#LosAngeles