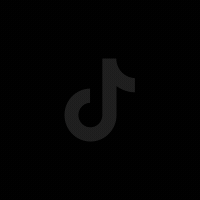 High Protein Sticky Honey Garlic Chicken🍯🧄🍗 Only 461 Calories!
So flavorful, indulgent and ready in less than 25 mins! One of my favorite meals, so easy and perfect for meal prep🤌🏽
Macros per serving (4 Total)
461 Calories | 44g Protein | 45g Carbs | 11g Fat
Ingredients (4 servings)
- 800 Cubed Chicken Breast
- 4 garlic Cloves Minced or 1 tbsp Garlic Powder
- 1 tbsp Paprika
- 1 tbsp Black Pepper
- 25g Sriracha
- 30-40ml Soy Sauce (half light and half dark soy sauce)
- 30g Honey
- 2 tsp Olive Oil or Cooking Spray
Rice Mix
- 2 Garlic Cloves Minced
- 1 Medium Red Onion thinly sliced
- 1 Red Bell Pepper
- 540g Cooked White Rice
- 20ml Soy Sauce
- 15g Honey
- 2 tsp Sesame Oil
- Green Onion & Sesame Seeds
Find more Easy & Delicious Recipes like this in my Digital Cookbook👨‍🍳📖🔥
Important Cooking Notes
- Marinate the chicken for 1-2 hours for better flavour
- Cook the chicken for 3-4 mins each side till golden brown
- When adding the honey to the chicken, make sure the heat is turned OFF! Then mix it in properly before setting aside
- Cook the garlic for 1-2mins till fragrant before adding the onions and bell peppers
- After adding the rice, chicken and extras, give it all a good mix till well combined. You can save some chicken to serve on top of the rice
.
.
.
.
#honeygarlic
#chickenrecipes
#chicken
#mealprep
#highprotein
#lowcalorie
#weightloss
#easyrecipes
#quickmeals
#healthyrecipes
#eathealthy
#healthy
#fitness
#gymfood
#fatloss
#foodie