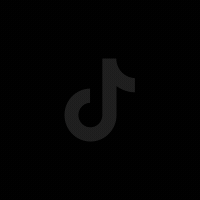 CREAMY Korean Spicy Rice Cakes, aka Rose Tteokbokki. Think carbonara version of the classic 🌶️
Recipe👇🏼
✨ 4 strips bacon - chopped
✨ 3-4 cloves garlic - minced
✨ 1/2 white onion - sliced
✨ 16 oz (453g) rice cakes (soaked 30 mins if refrigerated prior)
✨ 4 oz (113g) fish cakes - sliced
✨ 1/2 cup (118ml) heavy cream
✨ 1 cup (236ml) water *adiust as needed
✨ 1-2 tbsp gochujang
✨ 1/2 tbsp gochugaru
✨ 1/2 tbsp sugar *adjust to taste
✨ 1/2 cup (42g) grated parmesan
✨ Shredded mozzarella
✨ Parsley or green onions to garnish
Instructions
1. In a large pan on medium heat, fry bacon for 5 mins or until halfway cooked. You can also sub Korean sausages if desired. Add the garlic and onions and sauté until onions start to soften.
2. Add the rice cakes, fish cakes, heavy cream, & water. Then add gochujang, gochugaru, and sugar. Give it a good stir as it comes to a rolling boil.
3. Once sauce starts to thicken, sprinkle in grated parmesan. Turn heat to low, then add mozzarella. Cover pan until cheese melts.
4. Top with parsley or green onions, serve immediately, and ENJOY!
#tteokbokki
#ddukbokki
#rosetteokbokki
#ricecakes
#koreanricecake
#koreanfood
#easyrecipe
#comfortfood