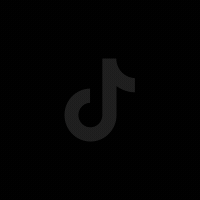 Everyone says Sardinia is one of the best places to visit in Italy but you don't get how amazing it is till you're actually on the island. Look how blue that water is! 😍😍😍😍 And if you're looking for some of the best things to do in Sardinia, here they are below: 👇🏾👇🏻
Here's your sign to visit the beautiful island of Sardinia in Italy. To help you find the best places in Sardinia, we wanted to share some gems we totally loved:
📍Cala Brandinchi: This stunning little cove is just a short drive from Porto Rotondo and is a totally pristine shoreline with crystal-clear waters and white sand (just take sunscreen)
📍Cantina Murales: A local Sardinian vineyard that's still family-run and have some delicious wines to try. A perfect place to visit in Italy
📍Cala Cipolla: An intimate and cosy cove, it's a beautiful place to escape the crowds and relax, especially during the weekdays
📍 Book a table at Lu Stazzu Restaurant: It's a typical Sardinian tavern with outdoor roasts of suckling pig (Su Porcheddu) that are so tasty
📍 Check into Sulia House hotel in Sardinia: A small intimate hotel with around 25 rooms and the most gorgeous pool and views
📍Spiaggia del Pirata: The most crystal clear waters we've ever seen in the Mediterranean.
📍Spaggia Reina Bianca: A gorgeous white sandy beach in Sardinia that's perfect to chill. Plus it has the Rena Bianca beach bar on its doorstep
📍Try Culurgiones: A yummy stuffed Sardinian pasta that's made locally on the island. Versions include them being stuffed with potatoes, pecorino cheese and mint. It's a totally delicious food in Sardinia to try
HUGE TIP: Rent a car. A taxi can be super expensive when you travel to Sardinia, so prep your trip wisely and don't get caught out by high fares.
#sardinia
#travel
#traveltips
#thingstodoinitaly
#italytravel