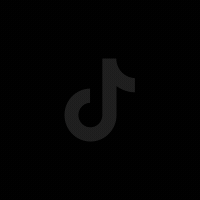 Here is the new twist on my last year squash soup which is got almost 40 million views.
🎃Spicy Butternut squash soup with coconut milk and apple brie grilled cheese 🍎
Ingredients:
* 1 medium-sized butternut squash (or any squash of your choice), peeled and cubed
* 1/2 can of full-fat coconut milk
* 2 shallots
* 1 garlic head
* 2 Thai chili peppers(optional, depends on your heat preferences)
* 1 tsp fresh ginger, grated
* 1 1/2 cup of vegetable broth or chicken broth( or more, depends on desired thickness)
* Olive oil to drizzle vegetables
* 2 tsp turmeric powder
* 2 tsp paprika
* Salt and pepper to taste
* Fresh cilantro or parsley, for garnish
* For grilled cheese (2 slices of sourdough, 2 sage leaves, thin apple slices, butter)
Instructions:
1. Preheat oven to 380F
2. Prepare all listed vegetables and place on the baking dish.
3. Add seasonings and olive oil
4. Bake for 45 min, until vegetables are golden and soft inside.
5. Place everything in a pot , add coconut milk and broth. And blend with blender.
6. Adjust seasonings to taste, garnish and serve with apple brie grilled cheese.
7. For grilled cheese:
* Slice sourdough, sage, brie and apple slices.
* Assemble, add butter and melt on the griddle or pan until golden brown and cheese melted.
* Serve and enjoy!
#fallrecipes
#squashsoup
#pumpkinseason