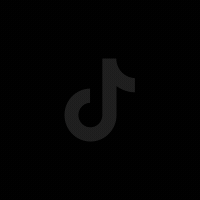 I'd rather this small sacrifice than us doing the hard hustle all the way to 65 with nothing to show for. We are playing the long term goal, and have our purpose and reasons deeply rooted and staying connected to our dreams and visions.
When you come to love what you do it's hardly even called a sacrifice.
Did you know the company we are partnered with has a very unique, patented compensation plan. There is no other like this in the multibillion dollar industry! This is a reputable company that has been around for nearly 50 years.
Imagine your weekly income being $20,000.00? How would this transform your life? Would you be able to bring hubby home? Spend more time with your wife? Turn up to all your kids games? Work on that project you've put off for a while, go and take spontaneous trips and visit your family? Or just a moment to kick back and breathe.
People have been able to retire before even reaching the residual income. They have been able to pay off thousands of dollars in debt, travel on holidays, take unexpected trips, purchase homes, purchase vehicles outright & contribute to expenses without even losing out on time with each other.
If you're keen to know more how you can get yourself and your family in this position. Send me a DM 🔥
No suka detty faamolemole 🙏🏾
.
.
.
.
.
.
.
#fyp
#thelegacycollective
#affiliatemarketing
#highticketsales
#onlinebusiness
#onlinebiz
#sidehustle
#empowerment
#adventure
#777
#1111
#manifestation
#empower
#growth
#mindset
#legacycollective
#experience
#womeninbusiness
#positive
#affirmation
#entreprenuer
#fypage
#happy
#husbandandwife
#workingcouples
#betterfuture
#contentcreator
#businessowner